Introduction of Artificial grass

Artificial grass is divided into injection molding artificial grass and weaving artificial grass according to the production process. Injection molding Artificial grass adopts the injection molding process, in which plastic particles are extruded in the mold at one time, and the lawn is bent by bending technology so that the grass blades are arranged at equal distances and regular intervals, and the height of the grass blades is completely uniform. It is suitable for kindergartens, sports fields, balconies, greening, sand gold, etc.

The woven lawn is made of grass-like synthetic fibers, implanted in a woven base fabric, and coated with a fixed coating on the back for artificial grass on sports fields, leisure fields, golf fields, gardens, and green floors.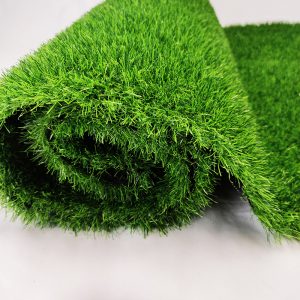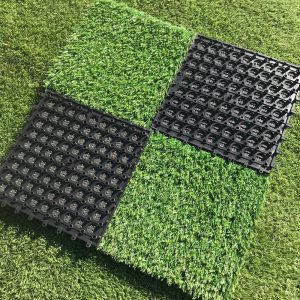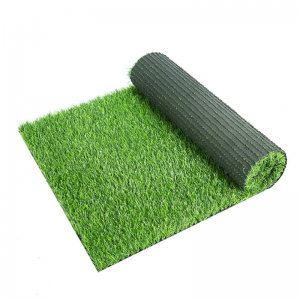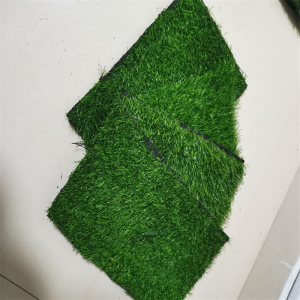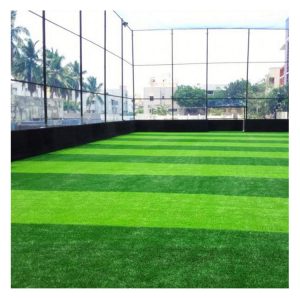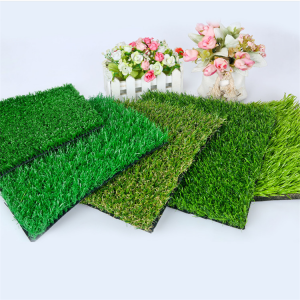 The material structure of Artificial grass

Artificial grass is composed of 3 layers of materials. The foundation layer is composed of the rammed soil layer, gravel layer, and asphalt or concrete layer. The foundation layer is required to be solid, non-deformable, smooth, and impervious to the surface, that is, a general concrete site. Due to the large area of ​​the hockey field, the foundation layer must be properly handled during construction to prevent sinking. If the concrete layer is laid, the expansion joints should be cut after the concrete is cured to prevent thermal expansion, deformation, and cracks.

Above the base layer is a buffer layer, usually composed of rubber or foam. The rubber has moderate elasticity and the thickness is 3~5mm. The cost of using foam plastic is low, but the elasticity is poor, the thickness is 5-10mm, the lawn is too soft, and it is easy to sag; it is too thin and lacks elasticity, and it does not have a cushioning effect. The buffer layer should be firmly pasted on the base layer, usually with white latex or universal glue.

The third layer, also the surface layer, is the turf layer. According to the manufactured surface shape, there are pile turf, circular crimped nylon silk turf, leaf-shaped polypropylene fiber turf, nylon silk woven permeable turf, etc. This layer must also be glued to rubber or foam with latex. Glue must be applied to the entire surface during construction, and then pressed tightly and firmly without wrinkles.
In foreign countries, there are two common turf layers: 1. The leaf-like fibers of the turf layer are thin, only 1.2~1.5mm; 2. The turf fiber is thicker, 20~24mm, and it is filled with quartz almost to the top of the fiber.