Introduction to succulents

Succulents refer to higher plants with hypertrophy of plant vegetative organs, usually with three vegetative organs of roots, stems, and leaves and three reproductive organs of flowers (Flower ['flauə]), fruits, and seeds. It is also called a succulent plant or succulent flower in horticulture, but the name succulent plant is the most commonly used.

Succulents are very common. For example, some species of Sedum and Galania generally appear on the roofs of rural areas. There are also wild tuber species in the mountains. Today, South Korea, Japan, and other countries cultivate them and sell them to the world. Everywhere.

There are more than 10,000 species of succulents in the world, most of them belong to higher plants (most of them are angiosperms). In terms of plant classification, it belongs to dozens of families. Some experts believe that 67 families contain succulents, but most experts believe that there are only more than 50 families.

Succulents are popular all over the world as potted plants. At present, most of the common species belong to the Crassulaceae and Cactaceae. South Africa and Mexico are the countries with the most succulents in the world. Japan, the United States, and Western Europe have many very famous hybrids.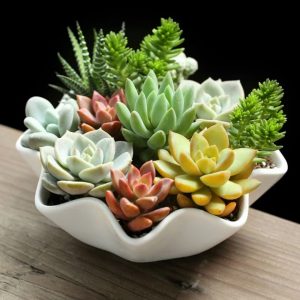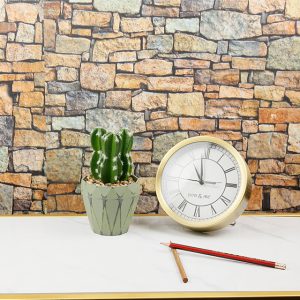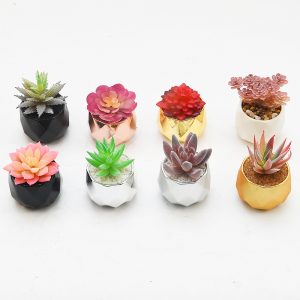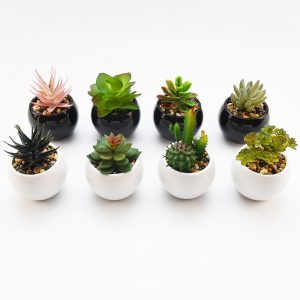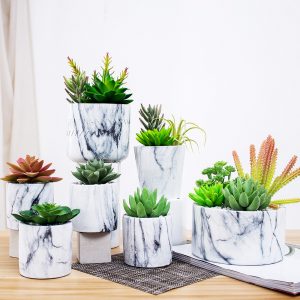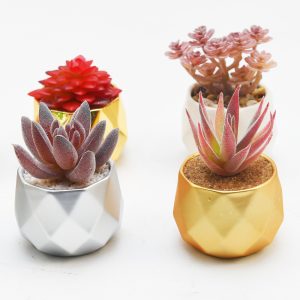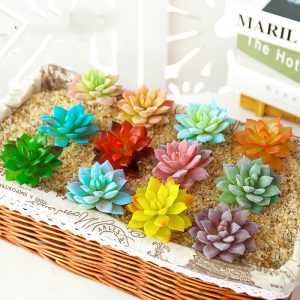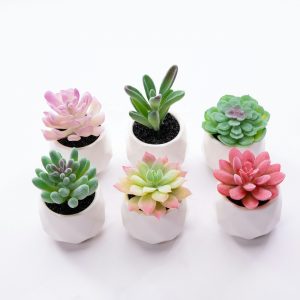 What are the characteristics of succulents and artificial succulents?

1. Rainbow Jade: Long round green succulents, bright skin, no white powder, shy little guys will blush! Under sunny conditions, it will turn reddish-brown, and the small flowers will be yellowish red.
2. Jiwalian: thick oval leaves with small tips, blue-green covered with thick white powder, and beautiful deep pink leaf margins. The red at the tip of the leaf is so beautiful!
3. Thousand bergamot hands: Green sharp and small horns, very similar to children's fingers. Also known as Wang Yuzhulian and Juwan, the sedum of Crassulaceae.

4. Lunalian: It is a combination of Linalian and Jingye. The gray-green leaves are closely arranged, and the shapes are exquisite and graceful, much like small jade roses.
5. Jingye: It is a relatively small stone lotus, very small, and the tip of the leaf will turn red, which is very cute.
Of course, the characteristics of artificial succulents: evergreen in all seasons, no need to water, diversified colors and shapes, very beautiful