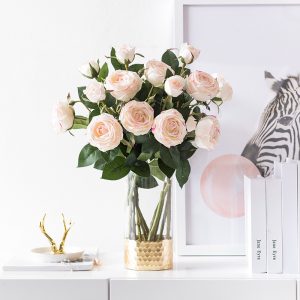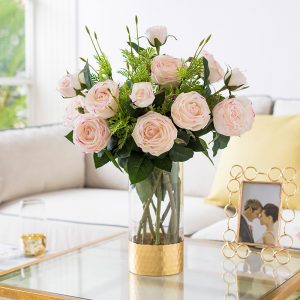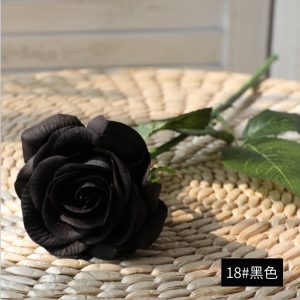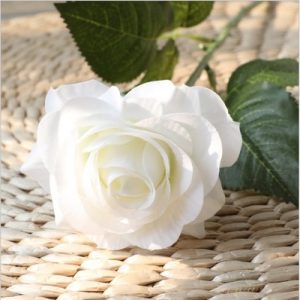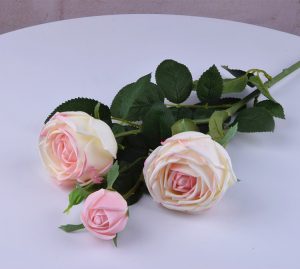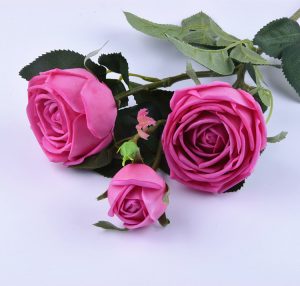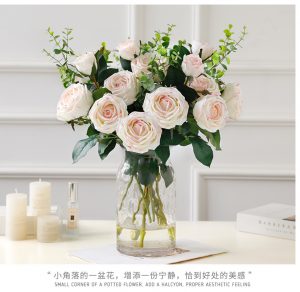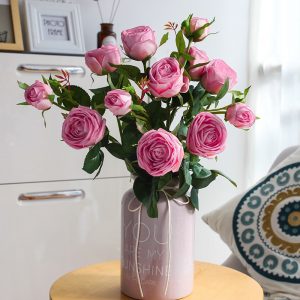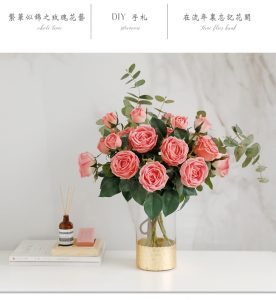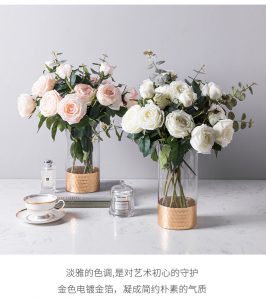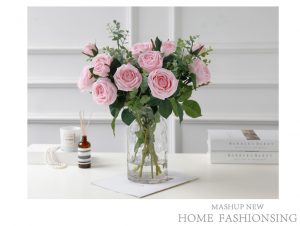 Product name:
Artificial rose
Size(cm):
about 73cm, the diameter of the flower head is about 9cm
Packing:
Color:
Color: 006 powder, milk powder, light powder, dark powder, white, etc
Weight(kg):
0.5kg
Material:
PEVA, Plastic, iron wire
MOQ:
100pcs
Sample:
Advantage:
Factory direct sales, the smallest MOQ, high cost performance.
Feature:
The Artificial orchid is made by using modern bionic technology to imitate the real orchid. It is easy to take care of without
being restricted by climate and geographical conditions.
Rose, belongs to Rosales, Rosaceae deciduous shrubs, branches are many needles, odd-pinnate compound leaves, 5-9 leaflets, oval, with edge thorns. The petals are obovate, double to semi-double, and the flowers are purple-red and white, and the fruit period is 8-9 months, and it is oblate. The branches are relatively soft, drooping and densely thorny. They only bloom once a year, so they are seldom used for breeding. Recently, their main characteristics are disease resistance and cold tolerance.
When roses are used as economic crops, their flowers are mainly used for food and to extract essential rose oil. Rose oil is used in cosmetics, food, fine chemical industries and other industries.
In European languages, rose, rose, and rose all use the same word, such as rose in English and Die Rose in German. The rose is the national flower of England. "Rose" in the popular sense has become a general term for many species of roses. In fact, hybrid roses are also produced by cross-breeding of various species under the genus Rosa. Please see the term "rose" for this content.