What flowers are suitable for a birthday

Having an honest and caring friend is one of the luckiest things in life. Because it is rare, everyone cherishes this friendship. Therefore, when a friend celebrates his birthday, many people will bother to choose gifts. It is a good choice to give flowers as gifts on a friend's birthday.

Do not forget me
Flower language: eternal love, strong friendship, never-changing heart, eternal memory.
Gypsophila
Flower language: happiness, luck.
Gerbera
The flower language of gerbera is: happy forever, a symbol of mystery, mutual respect and love, perseverance and fear of hardship.
Yellow hyacinth
Huayu: Happiness, happiness, happiness with you.

Pink hyacinth
Flower language: passion, hope to get the friendship of the other party; hope to get heart.
Cosmos
Flower language: clean, noble, first love, free, hearty. forever happy
White Lily
Flower language: pure, pure white, elegant, noble, solemn, and intimate!

Yellow Lily
Flower language: wealth, nobility, honor, happiness, auspiciousness
Hydrangea
Flower language: hope, loyalty, eternity, happiness, reunion
ivy
Flower language: a combination of love, loyalty, friendship, and emotion.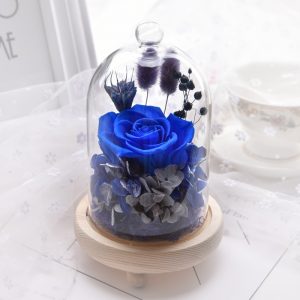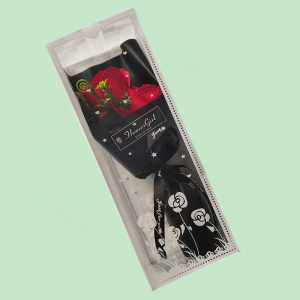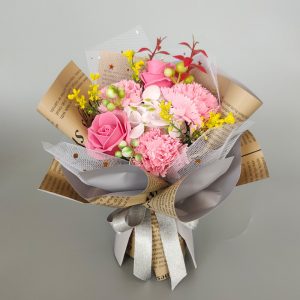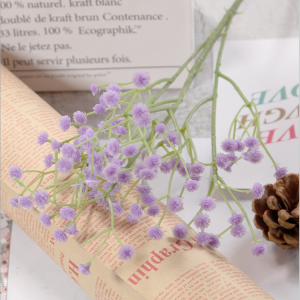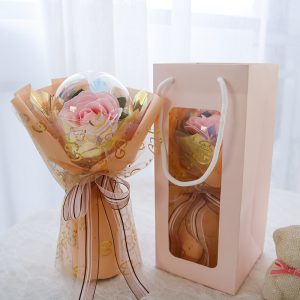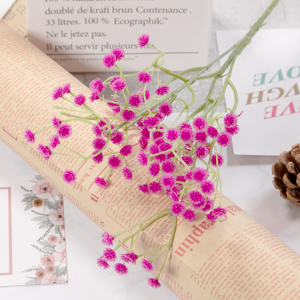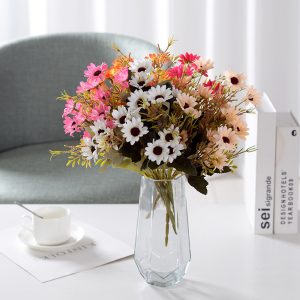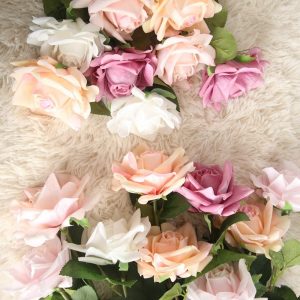 How to send flowers for birthdays of different identities

1. Valentine's birthday
Men and women in love generally send roses and lilies. These flowers are beautiful, fragrant, and elegant. They represent the sweetness of love and a hundred years of harmony. They are the tokens and symbols of love. In fact, a lover's birthday does not necessarily have to send roses, because Valentine's Day is to send roses, you can send chechi chrysanthemum, gypsophila, pink roses, Milan, hyacinth, lavender, tulips, etc.

2. Friend's birthday
It is advisable to send red roses, anthurium, unicorn grass, gypsophila, pomegranate flowers, ivory red, poinsettia, etc. These flowers usually symbolize the red age and bright future. The elders should be gifted with longevity flowers, monstera, lilies, dieffenbachia, primroses, and other flowers that have the meaning of prolonging life.

3. Mom's birthday
Usually, a large pink carnation is used as a gift to the mother. Pink is the color of women, and the layers of petals of carnation represent the mother's continuous feelings for her children. When sending flowers, you can send a single, or a bouquet of several, or make a beautiful and unique flower arrangement. Carnation is recognized as the mother's flower, so carnation and carnation are the most suitable flowers, including red carnation, yellow carnation, and pink carnation. In addition, daylilies can also be sent. Hemerocallis, also known as golden lily flowers and forget-you flowers, are the mother flowers of China.

4. Dad's birthday
Dendrobium is the flower of the father, which means perseverance and bravery, and is one of the best choices. It is also popular in some countries to send sunflowers to father, implying that father is like a great sun. Everything grows by the sun, and only under the care of the father can children thrive. This sunflower can be a sunflower or a gerbera. In addition, you can also send yellow roses and yellow carnations.

5. Wife birthday
You can send lilies, which symbolize a hundred years of harmony and stay together forever, and can also be matched with roses. Albizia can also be given to each other. The leaves of the Albizia flower are hugged each other, which is a symbol of a good marriage between husband and wife. In addition, you can also send 11 red roses to represent one heart and one mind, and you will be the favorite for the rest of your life!